Life imitates art
Some years ago I wrote and illustrated a children's book: Bring back the ball, Daisy Dog, published by Scholastic.
This is one of the scenes from the book. Daisy keeps returning with round objects — none of which is the tennis ball thrown by the boy.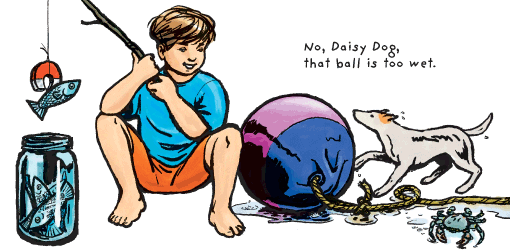 My sister has just now sent me a photo taken on the Mornington Peninsula, where she is staying. This dog's name is, she tells me, Drexel, not Daisy. But he has a similar obsession.